We have been celebrating moments and packing dance floors since 2012. During this time our team has performed at over 1,000+ events!!!
Our high quality DJs perform for a variety of crowds at events like weddings, corporate events and celebrations.
We believe that DJing is the most important component of hosting a successful party. We don't want to just party with your guests, we want to take them on a journey.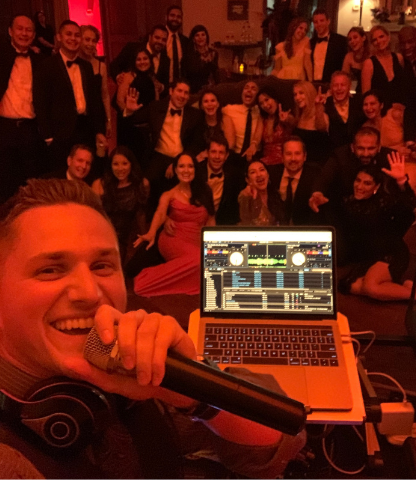 Josh has been packing dance floors for over 14 years now. He has DJ'd and hosted over 600+ events!! Josh believes that being a wedding DJ is the most challenging type of DJing in the world.
"To be a great wedding DJ you must know a wide variety of music genres, be able to mix them all together and also have the personality to be a great MC/Host. This is why wedding DJing is the most challenging." – Josh Meek
If Josh is available for your date, consider yourself lucky! He is in HIGH DEMAND and performs 50 to 60 weddings per year.
With over two decades of DJ experience, Bobby has spent the last ten years as a SPIN DJ! Bobby can perform for all types of audiences from the very young to the very old. Bobby's skills includes a diverse knowledge of music and family entertainment as well as an incredible ability to host a crowd. 
Beginning piano lessons on his 4th birthday, Josh has been developing his craft of music for almost two decades. Josh is ready to bring the life to your party! He is comfortable rocking the dance floor as he custom mixes a tailored blend of songs just for you.